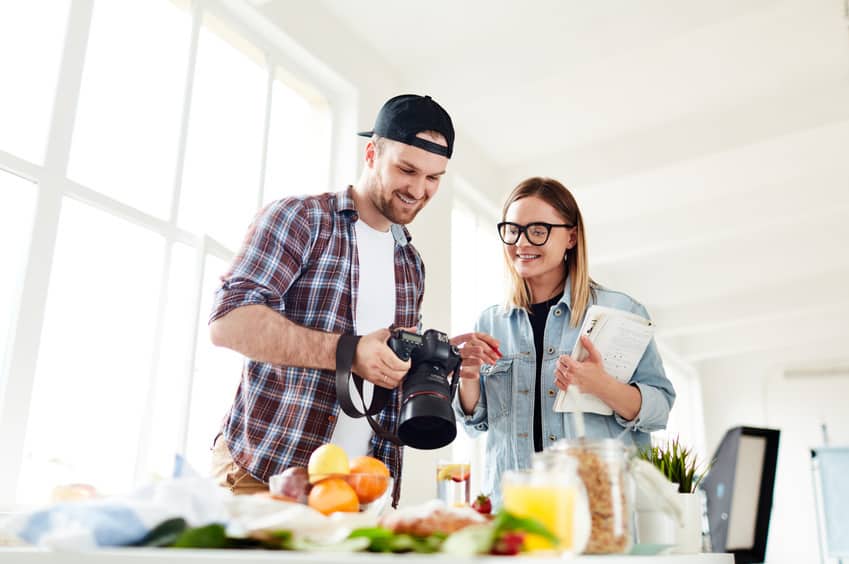 How To Become a Production Assistant
Career Description
The Production Assistant is an entry-level job within the film industry.
"If a person is a PA then they're doing everything that no one wants to do. When someone calls 'all hands on deck!' those are the hands that arrive. It can be cleaning up for the Art Department, doing paperwork for Accounting, setting up Craft Services, answering the phone, or just running around making sure that everyone has coffee the way they like it.
"Personally, I've had a wide variety of odd jobs, from office work to making sure that shipments go out on time to just plain old sweeping," says Kaitlin Cornell, a Production Assistant with Marvel Entertainment.
Working as a Production Assistant is an excellent way to get to know all the various departments on a film set and figure out what a person wants to do. It can also be a good way to get hired in each of those individual departments.
Often, a department will try to grab their own PAs so if someone has an interest, like working in the Costume Department, then they should let the Key PA or Production Coordinator know and generally they'll be moved to work there. It really depends on the size of the shoot and what needs to get done. It is well known that there is little glory or appreciation for being a Production Assistant.
Salary
The average annual salary for a Production Assistant is approximately $34,300. The salary range for a Production Assistant runs from $31,000 to $43,000.
"Working as a Production Assistant is still freelance work, even if it's for a studio. Technically, I work for the Disney Corporation and get a W-2, but it's still project-by-project," says Cornell.
PAs are usually paid on a weekly basis. They make between $150 to $250 per day, depending on the job and level of experience. It's an entry-level position so don't expect any raises or benefits. Keep in mind when landing a job, it can be tough to negotiate a good rate because there is always another person waiting to get their foot in the door.
Career Outlook
"The work lifestyle and schedule for a Production Assistant depend on what kind of show they're working on. I'm hired on the Avengers and have been on it for eighteen months. I usually work ten to twelve-hour days, Monday through Friday. Sometimes they will call us into work on Saturday if something needs to happen."
"It can also happen that if a specific department needs a lot of Production Assistants for a task, they'll pull PAs from other departments. If a Production Assistant is working on small jobs like television there are longer days but the duration of the job is less. Usually, the PA is the first one to set and the last one off it," says Cornell.
Working as a Production Assistant is where many people cut their teeth and earn their stripes. The Production Assistants work with the Production Coordinator and the Production Supervisor of the specific department where they are assigned.
Career Path
Cornell states, "If you start as a Production Assistant then that's the baseline for breaking in as a crew person. No matter what department, they all need PAs. If you like sets and decorating then become an Art Department PA. If you like costuming then become a Costume PA. Some unions, like the costuming one, will count PA hours as a way of getting into the union.
Each department has their own trajectory after becoming a Production Assistant. For example, if someone is interested in the production side of things then they would start as a PA, move into becoming a Key PA, Production Coordinator, Unit Production Manager and then Line Producer or Creative Producer. They could also become a 2nd Assistant Director and move up that track, as well."
Every department in film needs PAs and it can be a good entry point. The most effective way to advance from being a Production Assistant is for someone to have a clear vision of where they want to go. That way they can work with that department and develop those specialized skill sets.
To become a Production Assistant a person first needs to live in an area where movies are being made. Their focus for getting a job should be on expanding their network of contacts. "If someone is interested in PA work they should let their friends and family in the area know that they are looking for work.
"Opportunities often come from odd connections. I was looking for a solid Production Assistant job for about six months when my old roommate's boyfriend mentioned that the production company he worked for was looking to hire a PA. A person doesn't need to be union, just recommended by someone who has a connection to whoever is hiring."
"Often when a post goes up on a hiring website there are so many people that apply, it's the people with connections who get interviewed and potentially hired first," says Cornell.
There is an element of being in the right place at the right time to getting hired as a PA. However, a person can greatly increase their chances by moving to an area like Atlanta where a lot of movie production is taking place and letting people know that they are looking for work.
Figure out what position you'd like to work in as a Production Assistant and network with people who work in that department.
Talk with working PAs. They are often the first ones to know when a job opportunity pops up.
Join PA Facebook groups to learn about career opportunities.
Work on friends' independent films to gain experience and build a resume.
Experience & Skills
"Developing strong organizational skills, how to read a call sheet, how to examine a budget, and how to effectively communicate via email are very important," says Cornell.
Much of the job is being a messenger for someone else. Giving clear communication about what is needed and being able to evaluate the assets will make a PA successful. Their boss will trust them and give more responsibility through delegation thus allowing the PA to learn more and progress in their career.
Other necessary skills will be specific to whichever department the Production Assistant is trying to move into or work for. That could be sewing for costumes, running a slate for the camera or crunching numbers for Accounting.
"Good attitude, especially when getting pulled in multiple directions, is crucial," says Cornell.
"People are always giving a list of tasks to PAs and they don't always do it in the nicest way. A person should be outspoken enough to feel comfortable asking questions like where vendors are or what the protocol is. Production Assistants with bad attitudes don't last long."
"The people in charge prefer those who ask questions to get things done correctly and smile a lot. Being a know-it-all is bad, too."
Much of a Production Assistant's job is to do tasks that other people don't want to do. If they're able to perform them without giving off negative energy then people will not only rehire them but try to keep them in their department and share their craft. The best weapon a Production Assistant has is a good attitude.
Education & Training
"Being a Production Assistant is interesting because there is no training required. People may act like and assume that a PA should know a particular task but it's within a PA's right to ask for instruction. This is the beginning of someone's career so they can't be expected to have experience. However, having experience as a PA will help get future PA work. People will assume that there is less to teach," says Cornell.
Some people may attend film school before working as a Production Assistant, however many of the PA jobs are less about technical craft and more about doing odd support jobs. The most important thing for a person to know or figure out is what career path they'd like to pursue. Use the learning opportunities that come with being a Production Assistant to gather the skill sets needed to work in that specialized field.
Additional Resources
Cornell says, "There's no PA union but there are unions for pretty much every other department in the film industry. There are different classifications in each union and all of them require different hours. The PA is the first step to getting in. It's a way of gaining experience and moving up."
There isn't any specific Production Assistant professional association. However, there are Facebook groups where people can find work. The best thing to do is to look at a specific field that is interesting and join the groups in your area. Doing so will eventually help a person get a PA Job, then move up to the next tier.
FAQ
What skills do you need to be a Production Assistant?
Alison Stolpa

(

Careers in Film Staff

)
Production Assistants need the following skills:
Organizational skills
Ability to read a call sheet
Ability to understand a budget
Clear communication
Patience
Time management
Interpersonal skills
Flexibility
PAs will need to learn other, new skills based on what department on set that they're working in. For example, they may be a Costume Department PA and need to know how to sew.
Do you need a degree to be a Production Assistant?
Alison Stolpa

(

Careers in Film Staff

)
Even though it's an entry-level position, finding a Production Assistant gig is super competitive. This means hiring committees get to pick the best and brightest candidates, which usually means Production Assistants will have a college degree, usually from a film program.
What should a Production Assistant wear?
Alison Stolpa

(

Careers in Film Staff

)
Production Assistants are advised to wear comfortable, utilitarian clothing that makes sense for hours on set, standing on your feet, and running around as a gofer.
Most Set PAs wear jeans and a t-shirt or sweater, possibly with a hat and sunscreen if they're working outside. Office PAs dress business casual, with a nice shirt and jeans, slacks, or a skirt.
Dress for movement, in a way that inspires confidence!
What is the single biggest suggestion you would give to someone wanting to get into this career?
"There are a few basic things a PA can buy to make their lives easier. The first one is to buy a pouch to carry petty cash and receipts. The show gives a Production Assistant money in case they need to buy supplies but if the PA loses the receipt then they must pay out-of-pocket for the item.
"It's also good to always carry pens and pencils because a PA never knows when they may need to write something down. Finally, carry an extra power pack or phone charger. If a Production Assistant's phone dies they become useless and can often get upbraided or fired off a movie. These items may seem trivial but always having them near can greatly reduce the stress in a Production Assistant's life."
What's the #1 mistake people make when trying to get into this career?
"The biggest mistake people make is they feel entitled. Some people who attended film school or have been working in the field for a while and haven't gotten a break will run their mouth off to prove their worth. It usually comes back to bite them in the butt.
"There are people who have been working in the industry longer than most PAs have been alive and when they're trying to teach something they want their instruction to be heard. Everything works differently on every production. It's important to keep that in mind and approach each opportunity with enthusiasm. People like curious and efficient individuals who want to work and will help them get the job done so they can go home earlier."
What is the question people should ask about this career but rarely do?
"How does one improve their interpersonal skills as a Production Assistant?
"Working as a PA means that an individual will constantly be working with others. They need to learn how to communicate in a direct but non-confrontational way. This can be achieved by talking to other Production Assistants or bosses about how to improve and developing a general consciousness about what words are used.
"There is no shame in asking someone else to read over an email to make sure that everything is phrased in the right way. Ultimately, the ability to communicate will allow a PA to build relationships that will lift them onto the next plateau of their career."
What is one thing I should have asked which I didn't?
"How does a successful Production Assistant cope with their intense schedule?
"Production Assistants work some of the longest hours on a film set. They need to know how to take care of themselves in their downtime to maintain a productive attitude and not get burned out. The way people treat themselves when they're not working will directly correlate to their productivity.
"Going out drinking on their day off instead of doing laundry and sleeping will make a big difference come the following Monday and especially the subsequent Friday or Saturday if an extra day is called.
"Also, don't be afraid to take a sick day. A lot of people feel they need to push to the limit or past it. But if someone is sick they should leave to avoid getting others sick or being accused of collecting hours. The company that fires someone for getting sick isn't one that many people will want to work for.
"Finally, it can be good to have a protein bar nearby, drink a lot of water, and exercise or meditate. Do that special thing that puts you in a good space. People will feel that self-care when they are working with someone else and it'll make the experience more pleasant for everybody."
If you could describe in one word what makes you successful, what would it be?
Sources
Kaitlin Cornell
Kaitlin Cornell is a Production Assistant, Director, Writer, and Producer. She works as a PA for Marvel Entertainment, with credits such as Avengers: Endgame and Avengers: Infinity War. She has also worked as a PA on The Jungle Book, Star Trek Beyond, The Way Back and The Old Guard
As a filmmaker, a short film she directed recently placed in the top fifteen international films for the 48 Hour Film Project competition. Cornell is a graduate of The California Institute of the Arts.