Career Overview
A Producer is the person who heads up or assists with the production of a film, TV show, or other type of entertainment. Depending on the nature of the position, a Producer may help a Screenwriter develop a script, find financing, hire the crew, or be involved with all of these aspects of content creation.
Alternate Titles
Movie Producer, Film Producer
Avg. Salary
$750,000 per film1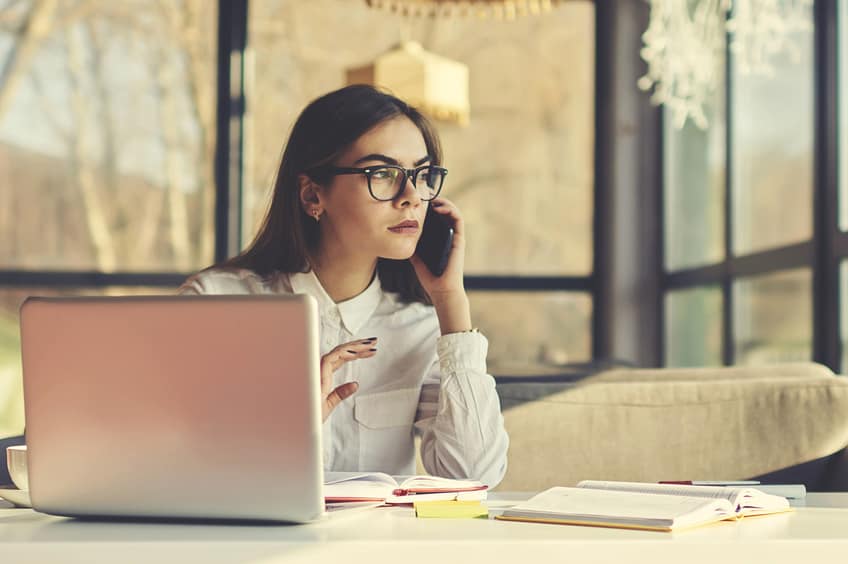 How To Become a Producer (Film)
Career Description
The Producer is the head of the business side of filmmaking. They may be self-employed or they may work as part of a production company or studio. They play an integral part in bringing projects from conception to realization, working on TV shows, movies, commercials, and short-form content like webseries or short films.
Productions generally have more than one Producer. Because the scope of a project is often too large for just one person handling all aspects of production, multiple Producers might come on board with each having specific responsibilities during the life of a project.
Producers find content ideas, hire Screenwriters or TV Writers as needed, help develop scripts, and provide feedback during the writing process. Next, they pitch the project to financial backers in order to obtain funding. Once the Producer has found financing for a project, they'll start looking for a Director, other essential crew, and weigh in on casting decisions.
A Producer also manages the project's budget and oversees all business decisions. They ensure that the project is delivered to its backers on time and within budget.
Once shooting has wrapped, the Producer can weigh in on all aspects of post-production, including editing and scoring. As the person who has been involved from the inception of a project and has secured funding for it, the Producer gets final say.
When the film or TV show is ready for release, the Producer will make decisions on distribution and marketing so that it reaches the correct audience and hopefully becomes a financial and critical success.
Many Producers are involved with projects from development all the way through post-production. The story may change significantly along the way, with the Producer weighing in at each stage.
A Producer may spend years bringing a single project to life, which typically translates to them having multiple projects in various stages of development, production, and post-production at any given time. As such, it's important for a Producer to be both flexible and resilient about projects they care about.
To learn more about building a career as a Producer, we talked to:
Lynn Hendee (The Glorias, My Life on the Road)
Lindsay Lanzillotta (The Invitation, Obsession)
Robert Rippberger (Strive, The Inventor)
Mary Jane Skalski (American Animals, The Station Agent)
What does a Producer do?
The role of a Producer depends on the scope of a film. For a large project with many moving pieces, a single Producer might have a very specific role such as overseeing the creative team. For a smaller project, though, the Producer will likely wear more hats. In general, it's up to the Producer to get financing for a film and see it through the five stages of filmmaking, which are development, pre-production, production, post-production, and distribution.
How do you become a Film Producer?
Salary
A Producer on a studio-backed film may earn a median salary of approximately $750,000. The salary range for Producers of studio films generally runs from $250,000 (first-time Studio Producers) to $10,000,000 (Jason Blum's first-dollar back-end on Get Out).
A Producer's salary can vary widely based on how far they are in their career and the success of their previous and ongoing projects. They usually take back-end points and make a stipend for production.
Like many professionals in filmmaking and similar mediums, it may take many years before a Producer can earn a sustainable living solely through their projects. Given the ebb and flow nature of the entertainment business, a Producer's annual earnings can also fluctuate from year to year.
How do Film Producers make money?
It depends on the size of the film; it's based on budget. You can get a fee for producing, just like a Director would get paid. With the Producers Guild [PGA], you don't have to be a member. It's not like the Directors Guild where there's rate cards or rate sheets. But I have to say, it really ranges with independent films. As it increases in budget, you make larger fees. But it usually equates with the budget.
On top of that, as a Producer–and again, it depends on what kind of film you're involved in–you can retain some sort of ownership of the film. You can help exploit the rights to the film, especially on small ones. You also have a portion of what is called the back end of the film, so if it ever makes a profit after your investors have been paid back with the return on their investment, then it's profit participation time. And that's divided up in a point system where Producers usually retain some points.
So you can make money that way. In independent film, it's pretty hard to get to that point. You'll be making money off of your fees, or you may be in some sort of situation where you're working with a company and have a salary.
Lynn Hendee (

The Glorias, My Life on the Road, Ender's Game

)
Generally, Producers make money by receiving producing fees set out in the production budget. In other words, Producers don't normally get paid unless their film or television show is actually produced and financed. It is possible to make profits from a successful show, but profitable shows are few and far between.
A Producer can be paid a modest development fee for "setting up" a project with a studio, production company or other financier.
Producers' fees are tied to the budget of the project–so the bigger the budget the more the overall Producer fee will be. However, most of the people who are credited on a project as a Producer get their fee from the same pool. So a lot of Producers sometimes have to share the pie.
Career Outlook
Given the continual growth of content platforms, there are ample work opportunities for individuals wanting to be a Producer.
Traditional mediums such as feature film, network television, and commercials have and will continue to need Producers to helm and assist in the production process. With the explosion of cable, streaming, and other online outlets over the last several years, even more options exist now for those looking to become a Producer.
However, while an aspiring Producer can choose from any number of entertainment and marketing mediums, it's important to keep in mind that much of the time and energy that a Producer puts into a given project may initially be a labor of love.
Unless a Producer is working as part of a studio or production company, the hours spent developing and even producing a project may go unpaid until that project is bought, making the outlook for an aspiring Producer bright but also one that may entail considerable effort before financial success is found.
Is Producer a good career?
Being a Film Producer can be a highly fulfilling career, and in some cases, a very lucrative one as well. But as with any other specialty in the filmmaking business, it comes with highs and lows. A Producer often puts in the most hours – in terms of months or even years! – on a project, and frequently those hours are a labor of love. Until a Producer is working with a production company or studio on a movie, they may not get paid for their work until the film is distributed and the revenue from ticket or streaming sales starts coming in. In short, being a Producer can be a great career for someone passionate about their work who is willing to sometimes sacrifice the stability and financial security of other careers.
Career Path
As with many other specialties in the entertainment industry, there is no single career path to becoming a Producer.
For some individuals, that path may begin with college. Prior to starting their professional careers, many Producers pursue the study of film, which can help in instructing them about the many aspects of development, production, and post-production with which they must be familiar to competently oversee during the course of a project.
Should an aspiring Producer want to be strictly involved with the financial aspects of filmmaking, pursuing a degree in business can also be a stepping stone to a future career.
That being said, formal studies aren't necessarily required to become a successful Producer. Much of what a Producer does can be learned on the job. For this reason, many Producers may immediately pursue a professional career without a degree.
Should the project be small, such as a short film, they may be able to helm it even without any prior experience. However, learning on the job typically translates to starting on projects as a Production Assistant or other type of lower-level position, especially if starting out in feature film or television.
With experience gained, a Producer may then gain the title of an Associate Producer, which generally means that they have a more contained set of responsibilities for a given project. Should they be primarily interested in the budgeting of a project, they may pivot into a Line Producer role. If primarily interested in the story aspect of a project, they may become a Creative Producer.
Many Producers gravitate towards a particular part of development, production, or post-production and prefer to produce for that specific part of the filmmaking process.
But as they acquire more experience and projects under their belt, a Producer can potentially take on more responsibilities and even start creating their own opportunities via sourcing content ideas and helming projects from start to finish.
While a person on this career path might be an independent Producer for the entirety of it, they may also get hired by a production company or studio along the way or alternate between being an independent Producer and a hired Producer over the course of their career.
Experience & Skills
While some skillsets may vary for a Producer should they focus on a particular part of the filmmaking or content creation process, others can be incredibly helpful regardless of their area of expertise or specialty.
For one, a Producer must understand how to manage–manage schedules, funds, personnel, and even their own time and energy. Especially when a Producer is helming a project and seeing it through from development to distribution, they must become an expert at having many proverbial balls in the air.
Two, a Producer must understand the fundamentals of filmmaking and content creation. While they aren't necessarily expected to be experts in directing, cinematography, editing, or the other specialties necessary for making a film, they do need to know enough to communicate effectively with the professionals who are experts in their respective fields.
Given that a Producer is the person who generally has the final say in who is hired for a project, knowing what is needed to execute those jobs effectively is key to the success of that specific project and the Producer's career at large.
Three, a Producer must excel at networking and creating connections within the entertainment industry. Whether a Producer is exploring content ideas, pitching those ideas to a production company or studio, or trying to convince potential financiers to invest in a project, they can only be successful in their efforts by making the connections that will help them achieve their goals.
Much of filmmaking–or TV making, web series making, etc.–is a numbers game, so an aspiring Producer cannot expect the first person they reach out or pitch to will be the person collaborating with them on a project. It takes a lot of reaching out, rejections, and reaching out again before a project is made. That means having ample connections in the industry.
What skills does a Producer need?
What are 5 types of Producers?
A small, independent film might have one person who holds the title of Producer. But in many cases, a movie will necessitate different types of Producers brought on to oversee various aspects of a film, such as financing, budgeting, hiring, and creative decision-making. For this reason, there are several Producer titles that can be used during the making of a movie, including Executive Producer, Associate Producer, Co-Producer, Supervising Producer, and Coordinating Producer.
What is a Producer's role in film/TV?
Education & Training
As mentioned, a Producer may begin their career by pursuing a college degree in film, business, or another type of study that can directly benefit their professional pursuits.
College can also provide opportunities for emerging Producers to gain experience through student films or other similar projects, as well as offer a space for connections and professional relationships to be made.
If an aspiring Producer chooses not to pursue college, they must get their education on the job.
That means seeking out opportunities to be part of a film, TV, web series, or other types of production. These opportunities might be in the form of internships, Production Assistant positions, or other entry-level roles where it is understood that they are learning while working.
Several organizations offer programs to help aspiring Producers gain the expertise needed for a successful career. The Producers Guild of America has PGA Create, an immersive lab for Creative Producers from underrepresented communities. The Sundance Institute also provides a Producers Program for emerging Independent Producers.
Resources such as filmmaking-centric websites and filmmaking channels on YouTube can offer aspiring Producers free instruction and information as they pursue their careers.
What do Producers major in?
Fun Facts
The Producers Guild of America was established 71 years ago in 1950 and currently has more than 7,000 members.
Additional Resources
There are many different online and professional resources to check out as a Producer, including the Producers Guild. Rippberger says, "Sundance has great resources, both at the festival and online. They also have various programs that support the filmmaking community.
Some other good companies are Impact Partners, Cinema of Change, and Winston Baker. It's also good to check out non-profit programs such as Film Independent and the