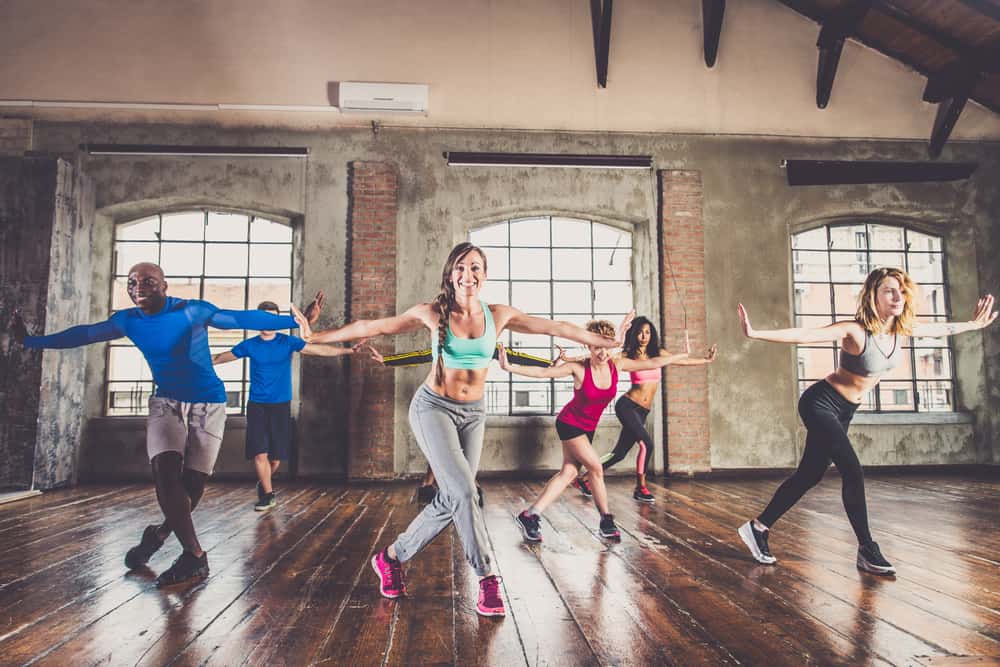 How To Become a Choreographer
Career Description
Kathryn Burns is a multiple-Emmy-winning, beloved LA Choreographer with credits on such shows as Crazy Ex-Girlfriend, Drunk History, and Teachers. Burns likes to bring her own experience in comedy to the set when working in choreography. She defines the jobs as "facilitating movement from the script, or helping to work through movement.
Choreographers also might help teach lyrics. They will do anything that needs to be done around a musical moment in TV and Film. I will even sometimes hand-feed Actors on crazy diets, so truly, whatever helps the efficiency within the movement."
Burns says the job does vary greatly day to day: "Nowadays there are so many different avenues of production. There's also streaming: the process is still the same, but the budget is really the biggest difference. I have been on TV sets that feel more like a movie set, but budget varies your work more than anything. How many rehearsal days you have versus how many prep days: if it's ultra-low-budget you might only have one day."
Burns says that a Choreographer is also still working when not on set: "I will have phone calls and creative meetings with production. Choreographers are also expected to run castings, and email Agents to help book Dancers for dance numbers in the production. The Choreographer also runs rehearsals. Those are actually usually the shorter days. Set days could be up to sixteen hours long. No two days are the same."
Salary
The average annual salary for a Choreographer is approximately $48,700. The salary range for Choreographers runs from $38,000 to $61,000.
Burns is actively working with other Choreographers to help change the way the business is currently run. "We are actively trying to get Film and TV Choreographers in the union," she says. No Choreographers working on sets are currently in the union.
"We are meeting with SAG/AFTRA regularly. We are trying to get a deal similar to what Stunt Choreographers have so that young Choreographers don't have to beg and borrow to get a leg up in the industry."
Burns breaks down how the business currently operates: "Typically there is a day rate, and your Agent can help negotiate what prep days you may need. It's so important to always ask for prep days. You can't always get a rehearsal and a shoot done in one day, so don't be afraid to ask for that prep.
"Depending on how much money the production has and how many prep days you need, you can negotiate. But that's what we are fighting for. We are trying to get to an industry-standard hopefully regulated by the union."
Burns says union benefits would make a huge difference for all: "Right now Choreographers are working with no health care or pension. If you are a SAG/AFTRA performer, you are getting pension and health care paid into by production. So if we are unionized this is all cleared automatically, and Choreographers would be taken care of under the same agreement.
"Currently, it's still the wild wild west for Choreographers on set, to be honest. Rates totally vary. With a standardized rate, a Line Producer and you can look at minimums when budgeting. That exists for all the other unions, but there is not that for Choreographers. Broadway Tour Choreographers have a union and minimums so it's time for TV and Film Choreographers to have the same."
Career Outlook
Burns has choreography on her mind even when she is not working, although she also divulges that time for recovery is really important: "I have found solace, peace, and joy in sharing life with the people I work with. I don't have a family of my own yet, so I am able to celebrate the work with the talented people who surround me. I also love being inspired by the people in my community. I go see comedy shows and hang out with friends.
"Being in LA, it can sometimes feel a little lonely, so taking time to connect with the people you love is so important. I also like to go out in nature and hike, or do yoga. I make sure I am taking care of my spiritual work as much as my personal work."
Career Path
Burns stresses there is absolutely no right or wrong way to advance in choreography. "Everybody has different avenues," she says. "I started coming from a comedy theater background. I was working a lot with comedy Writers and people who understand sketch. Work begets work. Word of mouth helps, and people notice good work and keep hiring you.
"A lot of people come from assisting other people. It's definitely not as obvious as other professions of how you get into it. You also have to know you can perform. A lot of Choreographers can be seen on social media. It's a great way to get yourself out there. That helped me come up."
Burns does state that the Choreographer's life is not yet protected by a union even though that may change in the not-too-distant future. For now, all Film and TV Choreographers are freelance.
"On Crazy Ex-Girlfriend I was employed per episode. I knew I would have work for a certain amount of weeks. I am fortunate enough that I don't have to have a side job anymore, even though sometimes I will only have three days of work for that month, but when you are working on a lot of shows it is easier to plan.
"I had a lot of side jobs while I was trying to build my career. I regularly do shows and make sure I am creating on a regular basis. I do a lot of choreography at The Sweat Spot and a lot of shows at UCB. It keeps me fresh, and present in the community. It really helps to continue practicing your craft even in your time off."
Burns says choreography is just in her blood. "I've always been doing it, even as a kid. My very first gig, I was assisting a Chinese Pop Star for a music video. They wanted a more feminine take on the chorus, and that was my first on set music video experience.
"I also worked on Freak Dance, the stage show at UCB. When they made that into a movie the Writer/Director Matt Besser had me storyboard what the dances would look like to see what my visions were for the movie musical, and since I choreographed the stage show, I choreographed the movie as well. It was a thirteen-day shoot, and that helped me transition into other TV comedy like Children's Hospital and Key and Peele and Comedy Bang Bang.
She suggests aspiring Choreographers:
Study film and TV, as well as dance.
Start an Instagram account and post their dance/choreography work there.
Reach out to Choreographers working in film and TV and ask if they have any need for a Choreography PA on set.
Experience & Skills
Burns says being on set is being in a state of fluidity. "Being a good troubleshooter, and working around people's schedules — everything is always changing — so knowing how to troubleshoot is an asset," she says.
"You have to be adaptable. For me, I am always trying to troubleshoot and think ahead. If I know a dance is coming up, I have already figured out the schedule for the day, and I can give my Dancers a heads up to warm up and get in their bodies in ample time before the actual cameras are rolling on them. Thinking ahead is huge."
With all kinds of personalities on set, Burns emphasizes that people skills can be key. "Working with non-Dancers, like some Actors, you have to quickly learn how to adapt your style of teaching to what they need. You might need to change your tactic to what is needed in the moment.
"You also have to be equally as assertive as you are supportive, which is sometimes a hard balance because every person learns differently, and if someone hasn't had that experience of choreography in their life before, they might not be able to verbalize what they need. Most of the time you have only known someone for a few hours before you have to do choreography together, so again, knowing you can be flexible to a person's learning style is so helpful."
Education & Training
Again, Choreographers often come from a wide variety of backgrounds and educations, but Burns urges the study of film if you want to work in film: "I studied film in college — I was a communications major with a film emphasis minor. Then I studied comedy, and then I studied improv. I didn't study dance, but I was on our dance team.
"I kept on dancing throughout all my studies. There are some other Choreographers that have studied fashion and other disciplines. Whatever life experiences that you have that can help you be a unique Choreographer — that you can bring something unique other than just being a Dancer really helps. But, I really think if you want to work in TV and film you should definitely study TV and film, in my personal opinion."
Additional Resources
While there is no current union for Choreographers, Burns says it's the Choreographers Alliance that is doing an amazing job at organizing. "Everyone is welcome," she enthuses. "We are working hard to come together and make sure things are better for the next generation, and the current group of hard-working Choreographers out there."
Sources
Kathryn Burns
Emmy-winning Choreographer Kathryn Burns is the Co-producer/Creator of Quick & Funny Musicals, as well as Actor/Choreographer for the QF Company.
She has written/starred/choreographed One Night Stand: The Musical (QF Company Debut), 7th Grade: The Awkward Musical (Official selection San Francisco Sketch Festival), Bulimia: The Musical, and Texas: The Musical. Film/TV Credits include Key & Peele, Children's Hospital, Wet Hot American Summer 1st Day of Camp, Freak Dance, High Road, and Funny or Die Presents. She won a World Choreography Award for her work on Key & Peele.
She has trained at Upright Citizens Brigade since the theater opened in Los Angeles and has performed/choreographed various shows, including Freak Dance, Downton Abbey: The Musical, Sketch Cram, Other People's Stuff, Dirtiest Sketch, Quick & Funny Musicals, What's Goin' On With Mitch, A Kiss From Daddy, Sappity Tappity and for Maude teams, as well as performing/choreographing for The Apple Sister's Show and The Paul F. Tompkins Show.
Kathryn is also known as Kat Burns and is the "go-to-Choreographer for comedy" currently working on Crazy Ex-Girlfriend. She is represented by Clear Talent Group.
To see her choreography work in action and hear her thoughts on TV choreography, check out these videos from Great Big Story, Broadway Dance Center, Mashable, Gold Derby, and Red Carpet Report.
Burns' choreography has been covered by Dance Magazine, CBS, Variety, Playbill, The Wrap, SCPR, The Barretender podcast, various EarWolf podcasts, Alison Rosen Is Your New Best Friend, The Hollywood Reporter, Deadline, Broadway World, AV Club, The New York Times, the Making It with Riki Lindhome podcast, and The Dumbbells podcast.