Career Overview
The Location Manager finds, secures and supervises locations for a film, TV, or commercial production. They submit permits, negotiate rates, coordinate parking, trash removal, and navigate any required police activity.
Alternate Titles
Location Supervisor, Locations
Avg. Salary
$3,000 per week1
How To Become a Location Manager
Career Description
The Location Manager oversees all locations for entertainment productions. They submit all permits, deal with negotiating rates for locations and make sure that both the space and the film production are respected.
They also have insurance responsibilities and must return the location to its original condition. They handle parking and trash removal. Coordinating police activity is part of the job, too, as is making sure that if an Actor is dressed as an Officer that the police are aware and if a road needs to be closed, it is.
Alex Banderas, a veteran Location Manager who regularly works on Netflix shows and independent films explains, "The way I look at it is, we take pics of location before we get in and when production leaves, the space should look the exact same way. If anything happens then it's our job to contact a Contractor, get quotes and repair the space."
"We work with the Line Producer to file insurance claims and make sure repair work is done correctly. When hired to work out of state, we coordinate with the city and Local Scouts to take photos and find the right locations for the shoot."
The Location Manager is in charge of a production's locations, which is a big deal now that more and more film productions are shooting on location versus inside a studio.
Salary
Location Managers employed by film studios earn approximately $3,000 per week.
The Location Manager is a freelance position so every job pays differently. Commercials often pay more, while narrative work can have lower rates. What a job requires will also affect the rate. It's one thing to simply negotiate a deal for a production company to shoot at a spot and another to be on set, get signatures from citizens in the area, secure ten locations and clean up when a part of the production leaves a big mess.
Banderas states, "The lowest rate I've ever taken is $350 dollars per day and the most I've ever made is $1,100. The average is $750 and $50 for a kit fee. The Location Manager gets reimbursed for mileage if they leave the state." The better network a Location Manager develops of places to shoot and people they know, the more likely it is they'll receive a higher wage.
Career Outlook
Since a Location Manager works as a freelancer there are no set hours. Their work doesn't just consist of being on set but also supervising load-in and wrap out. All of this can happen on any day, at any time.
Banderas explains, "The best answer is a Location Manager's hours are dependent on production. It could be 7 pm to 7 am or any other sort of time. This can make it tough to have a family."
Individuals who want to get into location management need to understand that it requires a lot of work, which can put a strain on personal relationships. Jobs also come in at the last minute so it's best to have a flexible life schedule.
The person Location Managers collaborate with onset most often is the 1st Assistant Director because they want the shoot to run smoothly, which can only happen if the location is respected. They also deal with the Line Producer to coordinate budget and schedule when space will be rented. All permit responsibility will be shared with the Line Producer as well.
Career Path
A Location Manager networks with Producers and the individuals who own locations. It's their job to have a Rolodex of places for people to film. The more options they have, or better reputation they've got for negotiating and finding spaces, then the more often a Location Manager will be hired.
Banderas explains, "Locations is one of those weird things. The goal is to get into the union for career stability. However, people still make a lot of money on non-union jobs.
"The way I started is I met a Location Manager and helped him out on a commercial. He brought me onto another job and slowly my network grew." Becoming a Location Manager requires getting to know people. This can begin by meeting individuals in town who own properties and then shadowing a Location Manager to meet Producers.
Getting started as a Location Manager can be difficult. Very rarely do people want to take a chance on someone who doesn't have any experience.
Banderas recommends, "It's going to be unpaid, but go on mandy.com. Just get some experience under your belt. Take on a free project. Put your name out there. Put it on your resume and say, 'hey I worked on this'. This will lead to paid work on Mandy. It's also important to network socially. Location Managers take care of each other."
The more a person can get their name out into the world, the more likely they'll be to land an opportunity. This can come from taking on unpaid work or apprenticing with a more experienced Location Manager to develop connections
Get in touch with a Locations Manager for mentorship.
Move to Los Angeles or a major film production city to break into the industry.
Try to get Production Assistant work. This will show how set is run.
Work with a real estate company.
Experience & Skills
Banderas recommends, "Learn real estate. Intern at a real estate agency and discover how to get a hold of people, how to talk to them. A luxury real estate firm would be ideal. Some location contacts could be created, but for the most part, it's the practice of dealing with people."
Location managing is a people game. It's about coordinating with production and the owner of a location so they're on the same page. Often, if someone hasn't rented their property before then they'll be on a different page than production is on what will happen. This can be as simple as people wearing shoes inside a house.
Therefore, it's the Location Manager's job to make sure that no friction occurs. In the example of the shoes, at the end of the day, it is his or her job to ensure the property looks as if shoes were never worn inside, even if they were.
Friendliness is key to being a Location Manager. However, he or she can't be a pushover.
"I'm fair. I hear people out. I'm not a jerk but I still respect the space. The Location Manager needs to know if someone is doing something wrong to a location and be able to say 'stop doing that' in a kind tone, even if it's a celebrity," says Banderas.
This can be a tricky scenario because the property owner deserves to have their space returned to them as they left it but they can sometimes be overly protective. Also, the film production feels like they are paying so much money that they should be able to make the movie that they're trying to create without any hindrance.
Both are correct in their own way and it's up to the Location Manager to make sure that everyone leaves happy. A person who is good at negotiating would make a great Location Manager.
Education & Training
There is no academic program that teaches people how to become a Location Manager. It's a career that is developed through experience. Everyone who works in this role comes to it in their own way. Banderas says, "I came straight out of the military, didn't even know I wanted to work in Locations. A lot of people have a degree in geography. The most important thing is to get to know people and be nice."
If someone learns how to read contracts, take photos, drive a car and interact with people professionally, then they will have many of the foundational skills required for working as a Location Manager.
Additional Resources
Banderas says, "There's really nothing out there to learn about location management. That's why this [website] is great. You could check out the Teamsters Union but that won't explain the job. It's really all about getting to know people."
If someone wanted to they could check out some location websites to see the types of property in the area. This could give them an idea of how to showcase their catalog of properties later in their career. The most important aspect, though, is getting the properties and connecting to filmmakers.
Often, working on a job will require a Location Manager to meet with various owners of a specific type of space. Doing this sort of work will expand their Rolodex for future projects so it isn't as labor-intensive when it comes to booking a space in the future.
Sources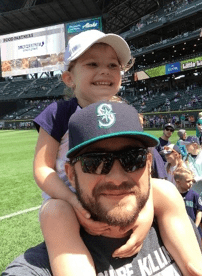 Alex Banderas
Alex Banderas is a veteran Location Manager. Some of his past TV credits include Real Rob, True Nightmares, Buried in the Backyard, and Missing Time. 
He has also done the films Cuck and Anonymous Killers as well as commercials for Super Bowl 31 and Armani Water. Music video credits include Dr. Dre and Drop Drop.